Massey-Vanier Community!
Every year at this time the MVHS Arts department presents the Winter Extravaganza! This year Sec. 5 Drama has created a wonderful play that is sure to entertain everyone. The show combines live music and dance with a story full of humour and heartache.
Don't miss this great presentation in the MVHS auditorium on
Wednesday, Dec. 12 at 7 p.m. Free Admission!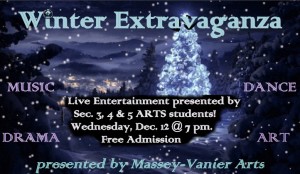 ---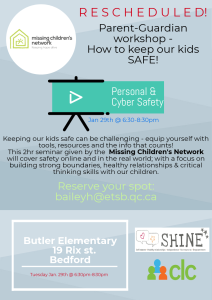 ---
MV Wood Shop Christmas Sale
Our wood shop students have been hard at work creating these beautiful items and will be taking orders until November 30th, while supplies last.
* 3 light wood log centerpiece $5.00
* Wood boxes 11.5 X 15 X 8.5 $10.00
* 16 light tree (4 colors available) $30.00
* 8 light tree (4 colors available) $20.00

Please follow us on our Facebook pages! "MV Athletics" is dedicated to our interscholastic athletics, our intramural lunch program and our phys-ed initiatives; while "Massey-Vanier Extra Extra Read All About It" disseminates school information and highlights our students' successes.