Parents' Night for term 2 is on February 18, 2016
from 6:00-8:30 pm
*******
Phys Ed News
The Massey-Vanier Physical and Health Education Department would like to sincerely thank Mr. Michael S.L Herman from Turkey Hill for his generous donation to our program! This fall Mr. Herman donated a set of 30+ bikes to Massey-Vanier.
No matter what age you are, receiving a new bike always feels good! So you can imagine how grateful we are to have received 30 of them! The PHE department of Massey-Vanier High School will now be able to offer their students another way to remain active and healthy on a regular basis!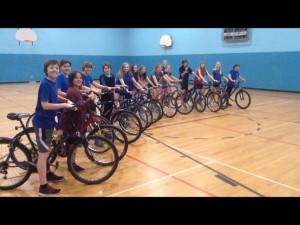 MVHS Athletics- Follow us on Facebook for up to date schedules and news!!